For vehicle interior lighting see page 8.
These are the lights that illuminate on my car , I am assuming that every thing that should light does. But nothing in life is that simple. As far as I'm aware every thing is OK and working.
Ignition On Position 2.
One of the problems of the lighting installed for the various component display is that we do not really miss them until a number of components become unlit, that along with the shortage of good information as to the precise layout of lighting makes life difficult as we are now unsure where to look for failed bulbs. It is also very noticeable that a number of area's such as wiper arm, main lighting switch are not lit at all, making driving at night quite difficult in the early months of Ownership.
I for instance was caught out by fog on the M6 , despite having familiarized, as I thought myself with the car, could not while driving along, hardly daring to take ones eyes of the road determine by touch the location and position for the rear high visibility light. An early stop at the nearest service station and all was well but I would have felt that little bit safer with the light on earlier. It does therefore pay to re-familiarize yourself with the components switches etc prior to starting your journey, especially if you drive more than one car.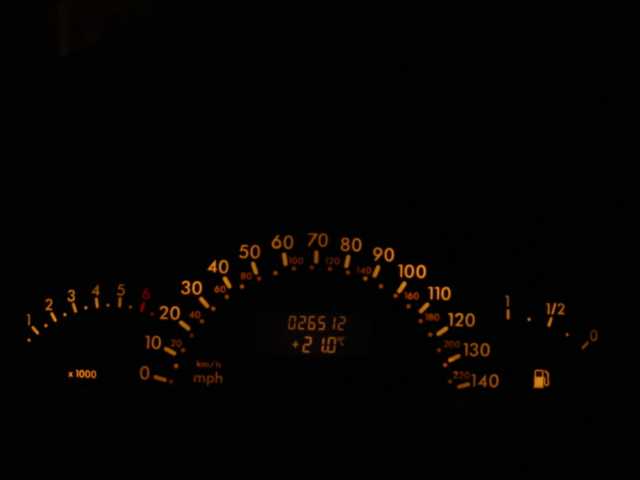 Lights ON Ignition OFF
The display seen is with the lights on ignition off, which can be adjusted from bright to dim by using the - & + buttons on the right hand side of the display. The various items displayed can also be varied by using the buttons on the left including changing the time on the clock.
The numbers in red are the same reference Number as the 160/2002 owners manual Page 102. From where you will be directed to more information on each component. component.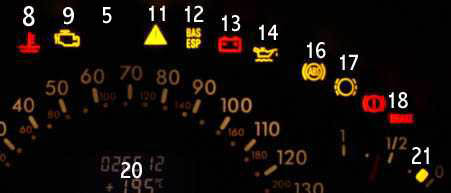 Light ON & Ignition ON Position
2
5
Seat belt warning light displays for about 10 secs.
8
Coolant/Engine /Reservoir, high temperature warning light
.Red
Low level indicator
Yellow
9
Engine diagnosis indicator lamp.
11
Electronic stability (EPS)warning lamp
12
BAS /ESP malfunction indicator lamp
13
Battery Charge warning lamp.
14
Engine oil level warning lamp
16
ABS (Anti lock Braking System)malfunction indicator lamp
17
Brake pad wear indicator.
18
Brake system warning lamp.
20
Display
21
Fuel gauge with reserve warning indicator.
Unused numbers are allotted to items on other models, or are lit when the engine is running, or when the component is used, Indicators for instance.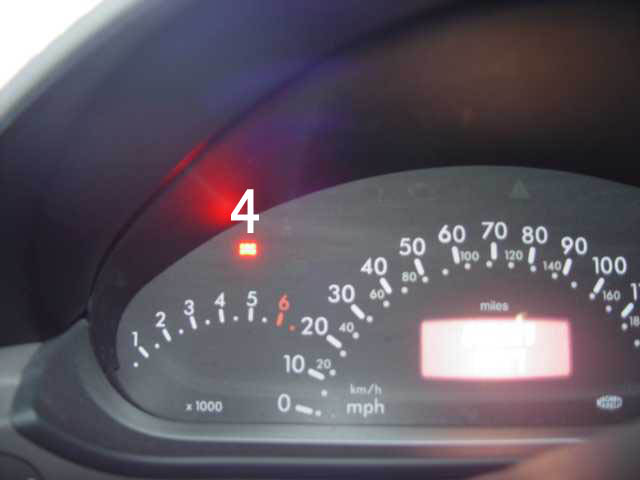 4
SRS (Supplemental Restraint System malfunction indicator lamp, lamp stays on for about 5 secs when ignition in first turn on. ignition positions
1 and 2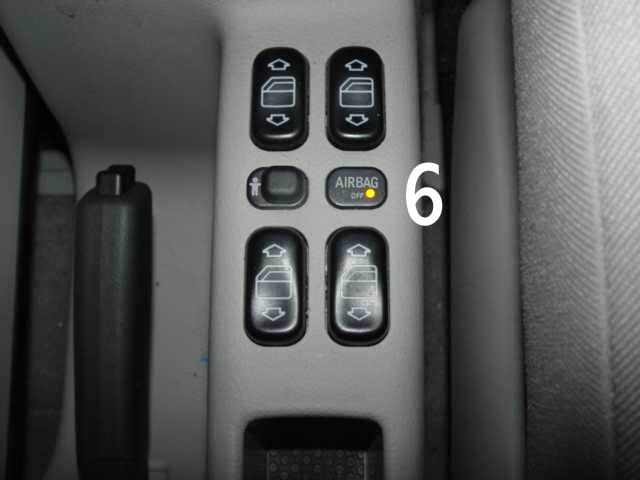 6
Front passenger Air Bag, light shows for about 5 secs when ignition is first turned ON positions
1 and 2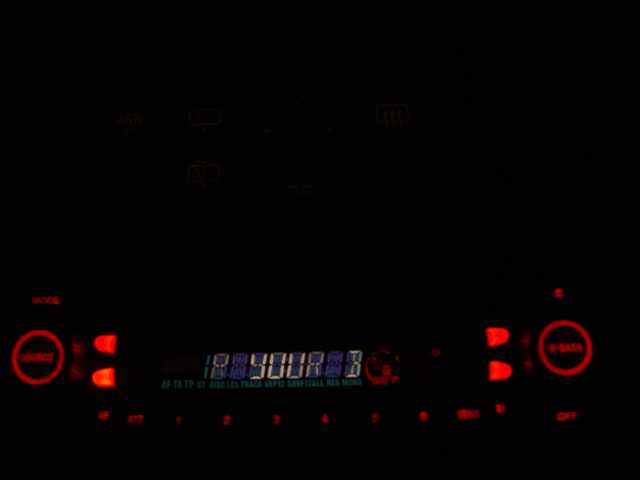 Radio/Audio unit.
Display remains on with ignition ON. Position
1 and 2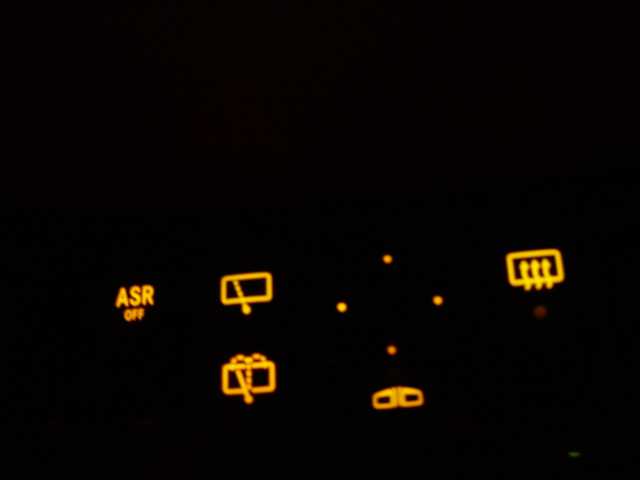 With Lights
Four Dots are the mirror adjustment switches, the Mirror Symbols left & right are lit below the dots.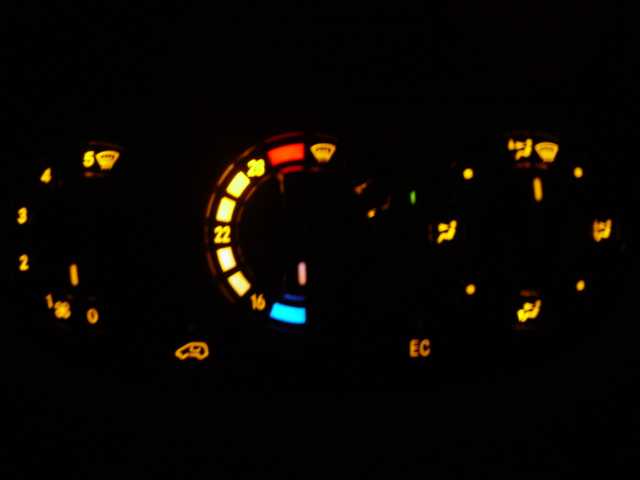 With lights
Air/heater/blower switches
Bulb failure, if your heater illumination fails on a 2001 onwards model then the dash has to be partially removed to replace the bulb
On pre February 2001 models Only (Pre face lift)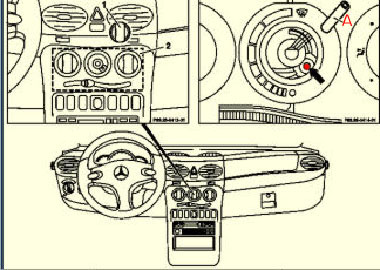 On earlier models the centre heater dial/knob pulls off to expose the bulb. This has to be removed using something like a BIC biro body and blu-tac or a piece of polythene Tube approx 5mm in dia,A Warm one end of the tube to make it supple and gently push it onto the head of the bulb, allow to cool and then withdraw.
Because the bulb is recessed it will have to be replaced in the same way, using something like a drinking straw, insert this into the polythene tube genlty holding the bulb in it is housed position, ease the polythene tube from the bulb lens.
Bulbs are the same as used in the instrument cluster, See
mypage 45
these are available from stores such as Halfords and cost approx £1.00 each.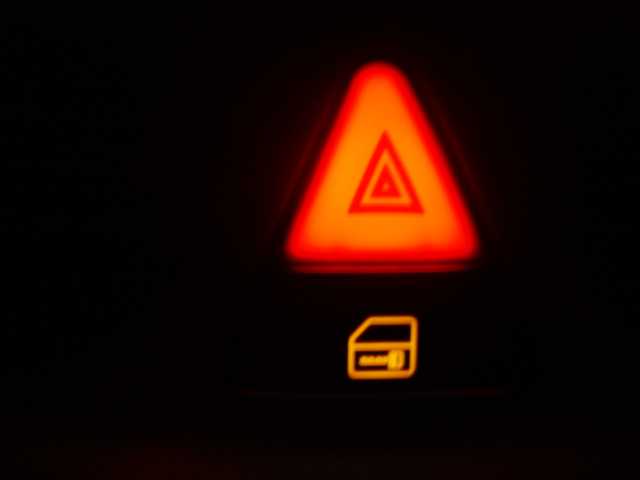 With lights
Hazard warning + central locking switch Lights position indicator Hazard warning + central locking switch Lights position indicator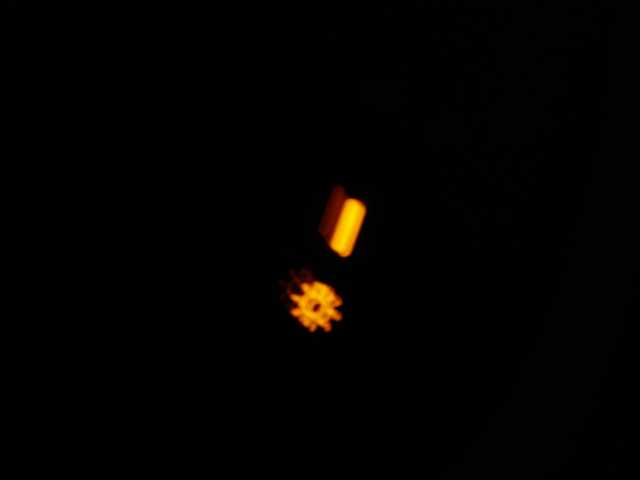 With lights
Lights switch position indicator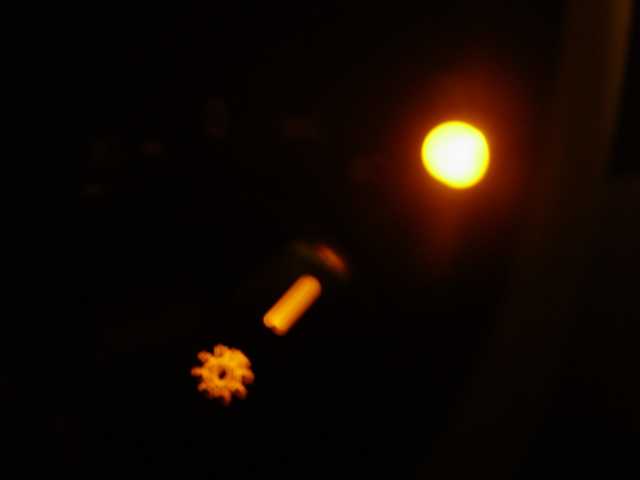 With lights Dipped and main
+ Rear fog.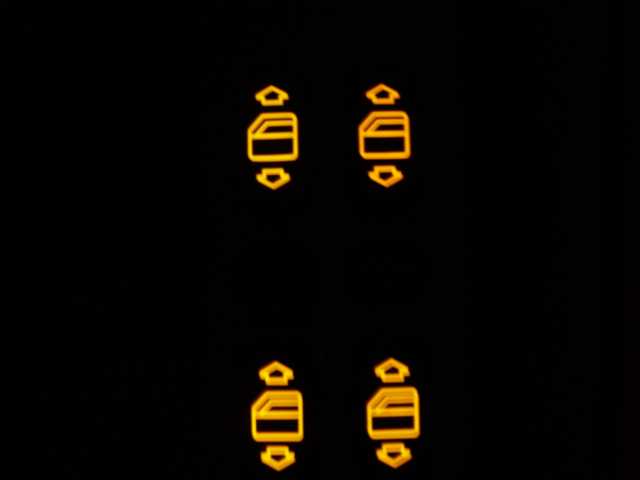 With lights
Window switches between front seats
In addition, the rear passenger door widows switch will be illuminated
Note where the child isolation switch is in use, i.e. where the child symbol on the centre between front seats control panel, is visible the window rear switch illumination and rear window motors will not function. For more detail re this facility, see page 40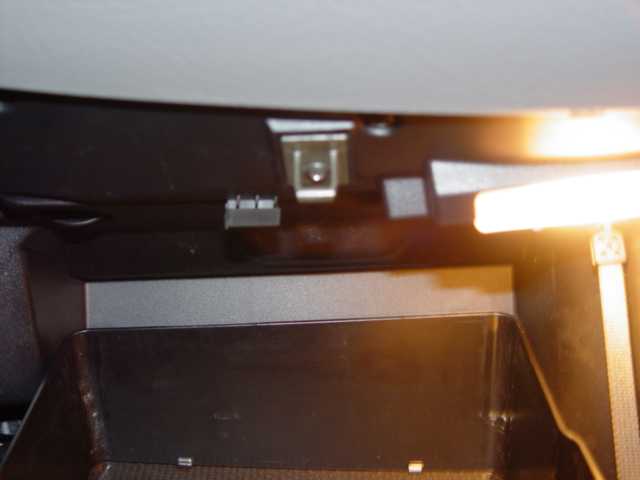 Glove compartment, Light, comes on with ignition ON position
1 & 2
when flap is open. (does not operate with lights).
In addition to the above the main lighting switch is illuminated when the lights are on as well as fitted with an audible warning if lights are left on after the ignitions is switched off and a door ids opened.
The cigarette lighter surround is also illuminated.
Next.
Back to Index,
Purchase DVD.
Please Make a Donation.