Towing Facilities


Please read this page in conjunction with my page 32, the technical information on that page applies also to the W169.


Before being towed do remember that if your engine is not running:-
1. You will not have power steering, which makes the steering very heavy.
2. You will not have power assistance for the brakes, this means you have to press the brake pedal very hard to brake the car.
3. Your lighting on the vehicle will be limited, if you have a suspect battery your lights may fail while being towed.
4. Always display a notice that you are being towed, along with a lighting bar connected to the towing vehicle

5. Make yourself aware of any conditions for towing (Automatics ) and (ACS) may have restrictions of the length and speed of tow. This information will be available in the vehicle handbook. For these reasons alone you are advised to limit the length of tow to a minimum, ( to reach a safe parking area ) and then use a car transporter to cover any distance.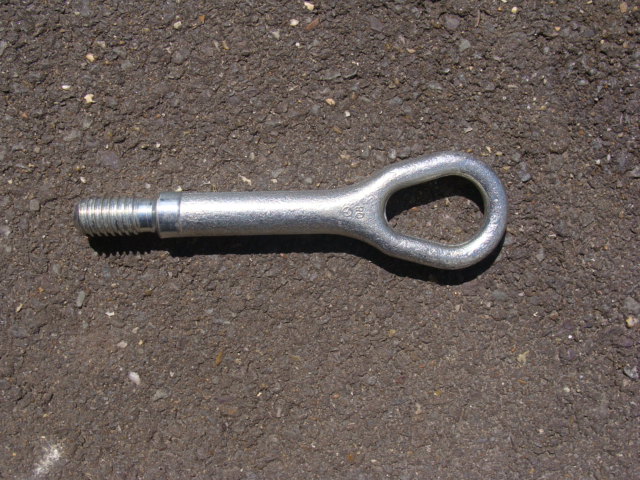 If you the misfortune to breakdown or get stuck and need assistance to get back onto hard standing then there is a facility in the form of a towing eye that you should use.
Tow ropes or other fixtures placed onto any part of the car other than to purpose provided towing eye is likely to cause damage to either the steering gear or body work of the car.

This is located in the tool kit of your car, as with all of the items jack ,handle , first aid kit etc you should make yourself aware of its location.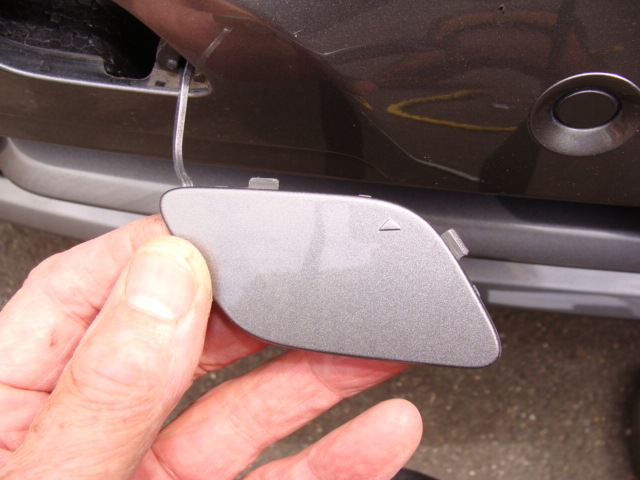 To access the housing for this unit the cover/blank in the front off side bumper has to be opened, In the summer months when the weather is warm the cover will open easily , however during cold weather this is not easy to remove without using a small screw driver of such tool, try to avoid damaging the paintwork.
During towing it would be quire easy to loose the colour coded, I would therefore remove it rather than leave it hanging on the fixing strip.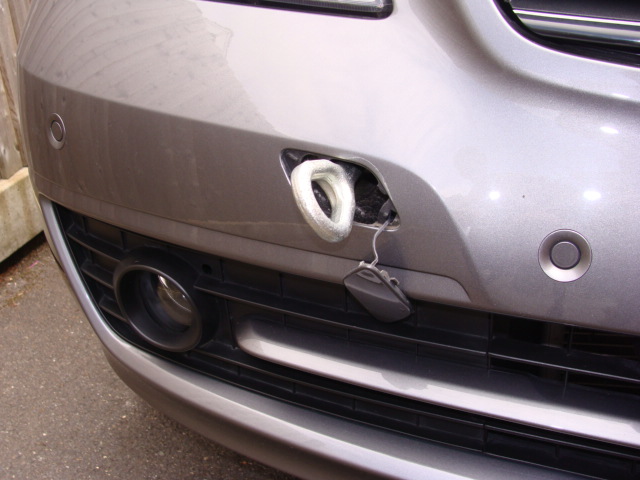 For towing this unit is screwed into the front off side screwed socket which is attached to the front sub-frame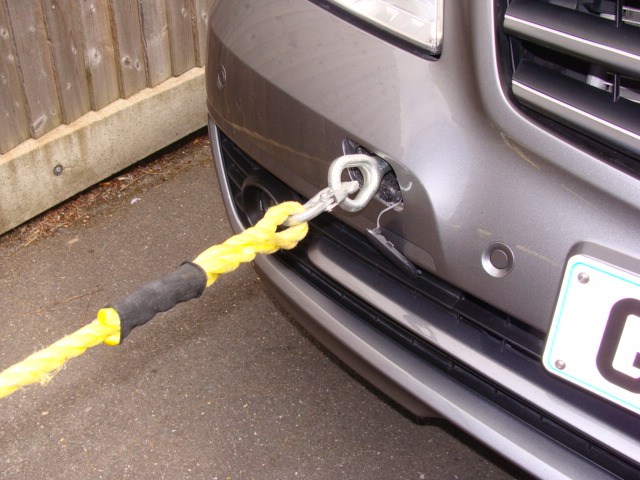 Before attaching your tow rope or bar tighten the towing eye by placing a suitable tool through the eye and turning clockwise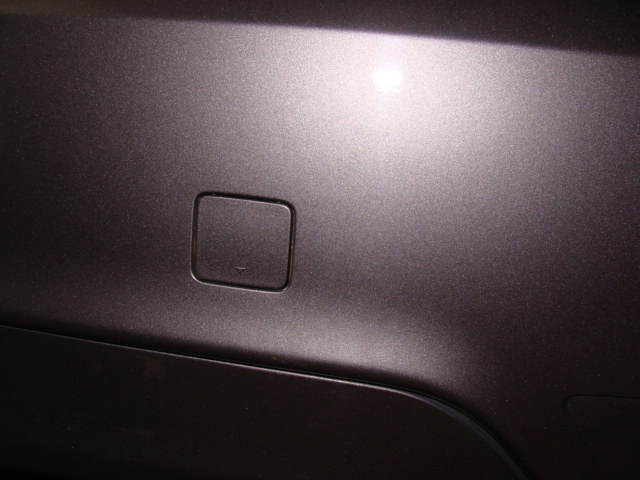 One could be easily mislead by thinking that behind this rear cover /blank there is a similar fixing for towing! Well in my case having removed the cover I found there was nothing there apart from a metal bracket to which the towing adaptor could be bolted.
So before you offer your neighbour or some poor stranded driver a tow do check that the facility from screwing in the towing eye is present on your car.
Certainly on my previous W168 there were two eyes, one front and one rear.
Not so on this W169/2009 Classic SE model but this may have been removed when the tow bar was fitted.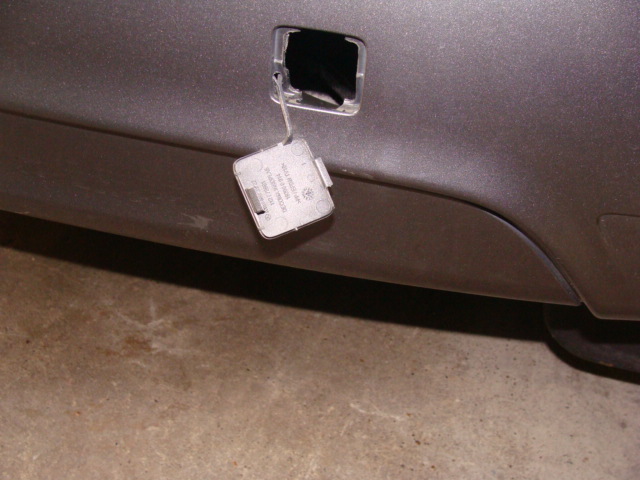 Next
Back to W169 index
Return to lofty's Homepage
Purchase DVD
Please Make a Donation.